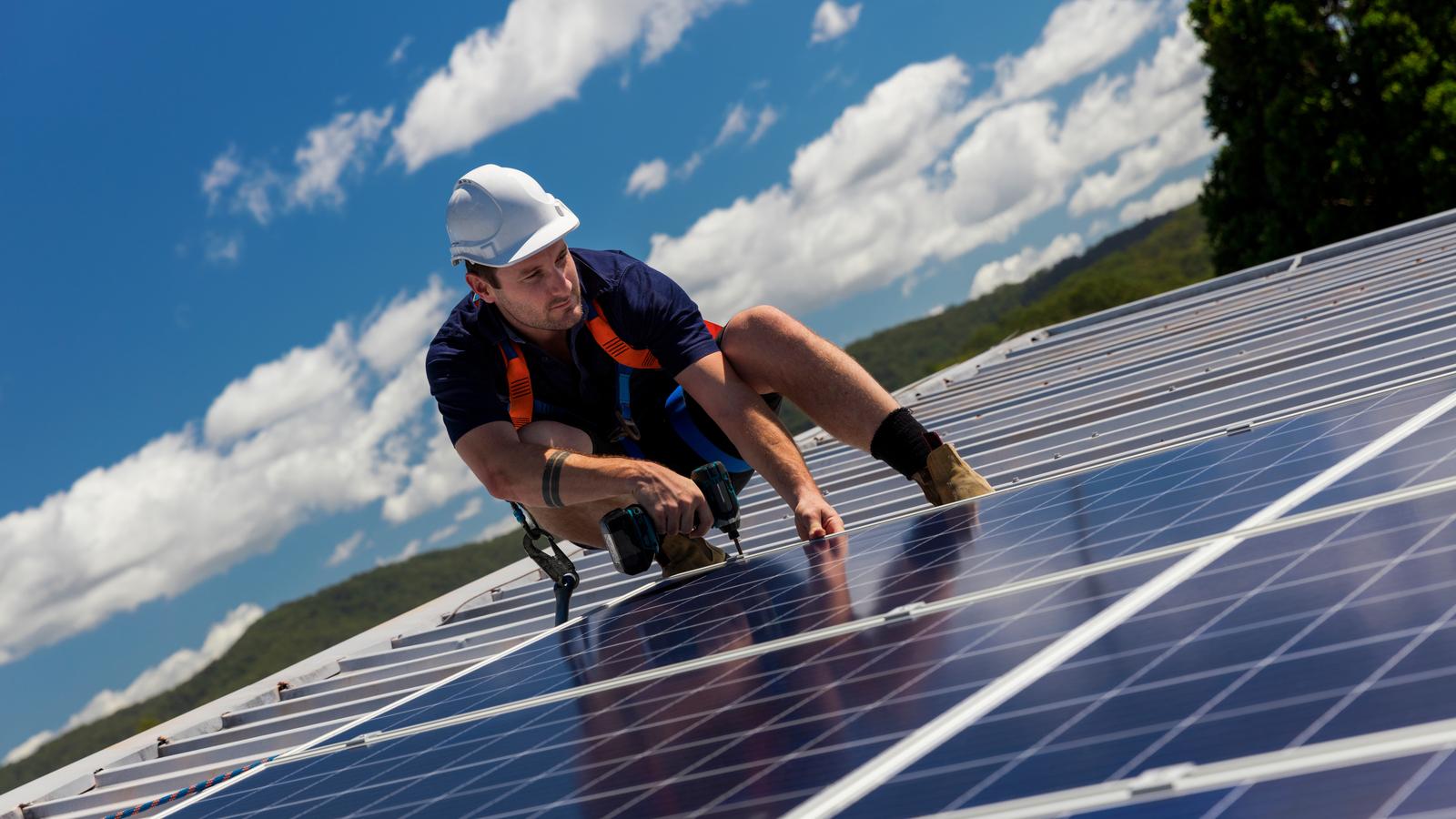 Avoid the uncertainty of electricity prices by producing your own home energy.
Schedule a free solar evaluation!
The key to an efficient and lasting residential solar photovoltaic (PV) system is in the details. From the design down to the individual components, a custom solar array should account for the local climate, power grid and infrastructure, and the energy needs of your specific home.
Five Star Solar has been the trusted solar installation contractor in the Central Valley for 13 years. We take pride in using our local expertise to design and install efficient, lasting solar PV systems for homeowners in San Joaquin County, Stockton, Manteca, Lathrop, Ripon, and the rest of the Central Valley, California.
The Central Valley's Only Certified Panasonic Solar Installer
When it comes to harnessing as much solar energy as possible with your new solar panel installation, every component matters, this is one reason Five Star Solar is a certified installer of Panasonic solar panels. We strive to provide the most efficient solar panels available, at the best price. Because we are a certified dealer, we are able to pass on savings to you for a shortened payback period, plus even more significant energy savings.
Solar Design: Think Local
Taking advantage of the Central Valley sun requires local experience. What are the weather patterns throughout the year? Are there any local utility considerations? What about locally offered rebates and incentives? Five Star Solar has been designing efficient and reliable solar PV systems on homes throughout California's Central Valley for over a decade, and we know what it takes to build a solar PV system that is the right size, the right direction, and the right angle for providing the maximum amount of renewable energy for your home.
Professional Solar Installation Guaranteed to Last
We stand behind each installation with a 25 Year Five Star Warranty, so you can rest easy knowing your solar system will provide renewable energy and save you on your utility bills for decades to come.  It all starts with a free solar evaluation, where we determine your energy needs and goals and match them with a carefully designed and expertly installed solar PV system.
Plus, if you schedule your installation before the end of 2019, you can take advantage of the soon-to-sunset Federal solar tax credit! Five Star Solar will also help you take advantage of any of the current rebates or incentives available. Schedule your free solar evaluation today!
Use the Central Valley sunshine to power your home for decades of energy savings. Schedule your free solar evaluation today! Call 1-855-782-7765 or contact us today.