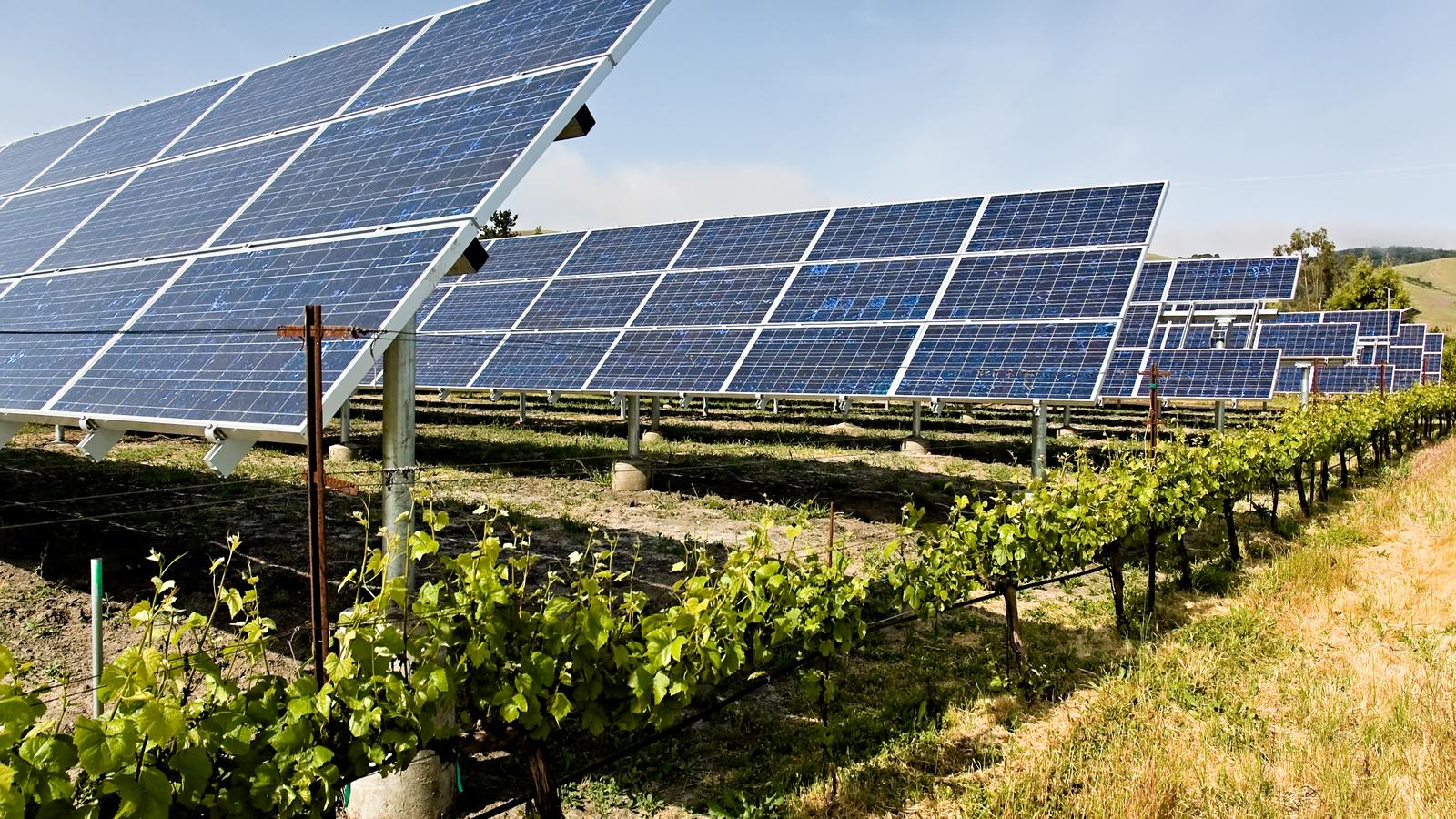 What if you could buy decades of low-cost electricity for your farm?
You can, with solar!
When it comes to reducing the energy costs of your agricultural business using solar energy, every detail matters. Combining professional installation and design with the best available components will provide the best return on investment, and a custom solar array should account for the local climate, power grid and infrastructure, and the energy needs of your specific business.
As the trusted solar installation contractor in the Central Valley for the last 13 years, Five Star Solar knows what it takes to design a solar photovoltaic (PV) system that will provide lasting renewable energy and increase the sustainability of your farm in San Joaquin County, Stockton, Manteca, Lathrop, and Ripon, California.
Solar Design: Know Your Climate
You wouldn't expect to grow crops in a climate that you didn't know, would you? Understanding the local climate tendencies is essential when designing a solar PV system that will maximize the sun's rays in the Central Valley. At Five Star Solar, our solar process involves finding the perfect roof of ground mounting option for your property and then installing your solar panels at the perfect angle for year-round energy production.
The Five Star Solar process also takes into account your specific energy goals. Perhaps you are looking to save thousands by offsetting the cost of your irrigation water pump, or you want to power your entire operation with energy that is free of fossil fuels — whatever the case, achieving your energy goals is our only mission.
High-Efficiency Panasonic Solar Panels
Five Star Solar is a certified installer of Panasonic solar panels, which means we can provide a more efficient product for less. A solar PV system installed by Five Star Solar will provide more significant energy savings right away, increasing the return on your investment and decreasing your payback period! What's more, is that your system is guaranteed to last.
The Five Star Warranty
We design systems to last up to 40 years with little to no maintenance. Because there are little to no moving parts in a solar PV system, these systems are easy to maintain. And with our 25-year Five Star Warranty, we will make sure all components, craftsmanship, and materials are covered 100% for two and a half decades.
Use the sun to both grow your crop
and
power your farm! Sustainable farming begins with a free Five Star Solar evaluation. Call 1-855-782-7765 or contact us today.